Reiki at Beyond Wellness Chiropractic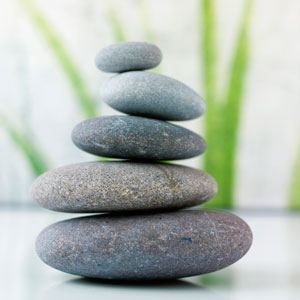 Reiki (pronounced ray-key) is a Japanese holistic approach to utilize universal life-force energy. The origin of Reiki can be traced back to ancient Tibet, thousands of years ago. This technique was rediscovered in the 1800's by Dr. Mikao Usui of Japan. Universal life-force energy is commonly referred to as ki, chi, prana, good vibes or Love & Light. Reiki works on four levels: physical, mental, emotional and spiritual.
Reiki helps to assist with improving ones overall health and well-being. This natural energy technique helps to clear and release blocked energy within the chakras and meridians; thus restoring inner balance.
Reiki allows the body an opportunity to relax. When we are relaxed, our bodies are able to naturally heal themselves. The mind-body connection is a very real one. We have the power to improve our own lives. Reiki energy vibrates at a very high level and works deeply through different areas of one's life. Reiki works to allow energy within the body to flow and release what is no longer needed.
As the effects of Reiki are cumulative, it is recommended to start with 3 sessions, followed by regular appointments to maintain and manage energy flow. You may also choose to learn Reiki for yourself, loved ones, animals and Earth. When our energetic pathways are clear, it is easier for us to maintain inner balance, calm, and peace.
What To Expect During A Session
During a Reiki session at Beyond Wellness Chiropractic, you will lay down on a very comfortable massage table. You will be guided to relax your mind and body through your breath. During a session, healing crystals, a quartz singing bowl, a Tibetan brass singing bowl, and a quartz crystal pyramid are also incorporated as intuitively guided. Upon completion of a session, clients often report feeling refreshed and more optimistic. Many individuals find they feel a lot clearer after a session.

Reiki Certifications:
Level 1 – Shoden : The focus of 1st Degree is on self-healing and helping others. We will review the history and benefits of Reiki, the Chakra system, the Five Reiki Principles, Reiki for animals, plants and Earth. You will also learn hand positions for self-healing and how to provide Reiki to others.
Level 2 – Okuden : At this level, the focus is on learning the Japanese healing symbols. You will learn the meaning of each symbol and how to use them, as well as how to send Reiki from a distance (remote healing), chakra balancing, clearing unwanted habits, empowering personal goals, and incorporating Reiki symbols into a session.
Level 3 – Shinpiden Master-Teacher : You will learn self-mastery techniques, as well as additional Usui Shiki Ryoho master-teacher symbols. You will learn how to share and teach Reiki to students. This certification can be divided into a 2-day training upon request.
During a chakra balancing session, you will be guided to relax your mind and body. During a session healing crystals, a quartz singing bowl, a Tibetan brass singing bowl, and a Quartz crystal pyramid are also incorporated as intuitively guided. You will be guided through each of the 7 primary chakras focusing on all areas within each energy centre.
Coaching is an ongoing professional relationship that helps people produce extraordinary results in their lives, careers, businesses or organizations. Through the process of coaching, clients and students deepen their learning, improve their performance, and enhance their quality of life. In each meeting, the client chooses the focus of conversation, while the coach listens and contributes observations and questions. This interaction creates clarity and moves the client into action.
Coaching accelerates the client's progress by providing greater focus and awareness of choice. Coaching concentrates on where clients are now and what they are willing to do to get where they want to be in the future. Coaches recognize that results are a matter of the client's intentions, choices and actions, supported by the coach's efforts and application of the coaching process.
Tabatha is an empathic intuitive. You may ask questions related to your career, relationships and other challenges you might be experiencing. You will be guided to set positive intentions in order to be open to the highest good for yourself. Tabatha assists with connecting you to your guides and angels, helping to provide balance and clarity. Card readings are also available which integrate oracle and tarot.
Get In Touch Today
We look forward to helping you get the most out of life. Contact us today to book your appointment.
CONTACT US »


Reiki Brampton ON | (905) 970-9355